Vacation Does Not Count Chapter 1, "The Cottage"
Submitted by webmaster on Tuesday, 22 April 2014, 11:07 PM
Categories: Exhibitionist and Voyeur Tags: Voyeur, exhibitionist, Cottage
Last year, I was recruited by a large international company based in London. The package that they offered me was too good to turn down, and one of the most pleasant perquisites was a working tour of the resorts it owned and managed. My wife, Sondra, was thrilled at the prospect and we lined up her parents to watch the kids for the five week trip.

Sondra and I have been married for fourteen years, and have three kids. We are both 34 and fight the battle against aging, with Sondra winning in spectacular fashion. At 5'4" Sondra carries a hard, firm body with beautiful legs, a tight ass, slim waist and absolutely marvelous, large, high, round breasts on a perfect 108 pound frame. Always the perfect "lady," bordering on "prim and proper," I was looking forward to seeing her in the tiny bikinis and revealing one piece bathing suits she had purchased for our trip. I had especially enjoyed closely examining the results of her major "bikini-wax" treatment that left only a short, narrow "Mohawk" of auburn hair around her pussy.

The first leg of our tour took us to the Caribbean for stops on several islands. Our first accommodation was in a beautiful beach cottage, with all the luxuries one could ask for. My duties were light, consisting of being introduced to the management staff and attending a few business meetings and Sondra spent her free time sunning and shopping.

On the third day, I returned to the cottage to find Sondra putting on quite an erotic show for four college guys, 18 or 19 years old, who were on Spring Break and staying at the cottage next to ours. I had entered the house from the front (which was the second story in the back) and, as I walked out on to the deck, the sight before me froze me in my tracks. To my utter surprise and disbelief, my normally prudish wife was lying on the chaise lounge, sunbathing in the nude. Even more erotic, was the fact that from my high vantage point, I could see four boys avidly staring through the separating fence at my wife's lush charms. What I didn't know, but soon found out, was that Sondra was aware of her audience. I faded back out of obvious sight to watch.
The Masseuse
Submitted by webmaster on Wednesday, 9 April 2014, 02:02 AM
Categories: Fetish Tags: massage, masseur, Masseuse
"So tell me, how did you get my name?" asked Sergio while he was in the process of setting up his massage table.

"I got it from Donna Atkins, she says you come very highly recommended."

"Well, I'll thank Donna next time I see her," Sergio replied smoothly, as he finished up snapping the last table leg into place.

"Now tell me, what kind of trouble are you experiencing?"

"Uh, it's my back, mostly," Sami Winthrop replied. "I have a lot of stiffness in the morning when I try to bend over."

"Mmmm, I see," he replied thoughtfully. "I'm pretty sure we can help you with that. If you would please disrobe and climb up on the table we can get started."

Samantha knew that she would be removing her clothing, but when it finally came down to it, she couldn't help but be a little bit embarrassed by it all. She shyly turned her back to Sergio and slipped out of her dress, panties and bra.

After she was safely on the table, Sergio covered her from the waist down and gently began manipulating the muscles in her shoulders. "You're very tense here," the young man said softly while kneading her deltoids. "I should think that with a couple of sessions a week we should be able to get you up back to snuff."

The strong soothing hands felt wonderful on her body and, when Sergio squirted warm oil into the small of her back, she sighed happily. He worked in silence for the next ten minutes, the room quiet except for the soothing jazz coming out of his portable CD player.

College Neighbor
Submitted by webmaster on Monday, 7 April 2014, 10:18 PM
Categories: BDSM, Group Sex Tags: Threesome, ffm, couple
The sounds of sex could be clearly heard through the thin walls of my college room. There was a squeaking bed, heavy breathing, then not long after a male groan, followed by silence.

Sarah looked at me quizzically. "Can they hear us when we do it?"

I was in my first month of college, and Sarah and I had hooked up pretty quickly. I was beginning to think it had been a mistake; she was a smart, good looking, but unexciting in bed. I was a horny freshman, and wanted to fuck half the girls in college in every possible combination.

"I guess so." I said. "She's never mentioned it, but we don't really talk."

My neighbor was Lucy, and probably number one on the list of girls in college I dreamt of fucking. She was blond, beautiful, with proud tits and perfect heart-shaped ass. Unfortunately she was also one of the many in college entitled from a privileged background. They all knew one another from Eastern society, and those like myself from nowhere special were almost beneath contempt. It had been quite a shock moving here, where socially I was nothing, from my small town where I was a popular athlete.

"Yeah those boarding school girls are incredibly stuck up", sighed Sarah. "I do hate them. Doesn't sound like they get much from those boarding school boys though, he hardly lasted a minute."

Lucy had a boyfriend, or at least I'd seen her several times in the passenger seat of a Porsche convertible. I didn't know who the dude was, but it didn't take much to guess he was senior in the business school. Probably preparing to go into banking, just like his father before him. I'd come to college to get away from my background, though I was finding it wasn't so easy. College was more stratified than high school, and unfortunately my level didn't include any of the really hot girls.

A Long Weekend In Luarderdale
Submitted by webmaster on Sunday, 9 March 2014, 12:00 AM
Categories: Group Sex, Interracial Sex, Wife Lovers Tags: Threesome, interracial, mmf
This all happened a few years ago while on a long weekend get away to Ft Lauderdale. We booked a beautiful ocean view room on the beach for a weekend of sun and fun. After checking in late that afternoon, I put on my swim trunks and told my wife I was heading to the pool. She said she wanted to freshen up and would meet me at the tiki bar. After a quick dip in the pool I went to the bar and ordered a couple of margarita's.

At least thirty minutes had past, so I started to walk back to our room when I noticed another tiki bar around the corner and my wife was sitting there talking to a gentleman. When I walked up she asked how my swim was and then introduced me to James, a good looking casually dressed black man from Jamaica. My wife is a real looker and I noticed how fresh and sexy she looked in her bright yellow loose fitting top and a short colorful summer wrap she bought just for this trip. It caught my and James eye at the same time when my wife gently leaned over to fix the strap on her sandal. Her right breast was completely exposed for us to view. When she sat back up I was about to reach out and pull her top back because the material was so loose and sheer she couldn't tell it remained open. For some reason I didn't and found it amusing watching her chatting away exposing herself, while watching James stealing looks at my wife's breast.

After a few margarita's I could tell we were all enjoying our conversation and the better view of my wife's tits as she hurls her arms around when she talks. All of a sudden she starts to get up to go to the ladies room and slips from her chair. As we reach out to catch her, she reaches to catch herself too, and her hand lands directly onto James crotch! She said Oh my God I'm so sorry with embarrassment and a flushed face... I walked her to the ladies room, she giggled and said she thought James had a hard on when she accidently touched it and was to embarrassed to go back. I said don't worry honey. He probably enjoyed it anyway. She looked at me funny when I told her he probably got excited stealing looks at your tits through your lovely loose top.. She said does my breast show. I said every time you lean over or move your arms around they spill out a bit. She apologized to me and said she wasn't trying to tease him and wouldn't let that happen again. In fact she was about to go up and change tops when-----
Neighbours II
Submitted by webmaster on Wednesday, 26 February 2014, 12:00 AM
Categories: Exhibitionist and Voyeur, Wife Lovers Tags: Voyeur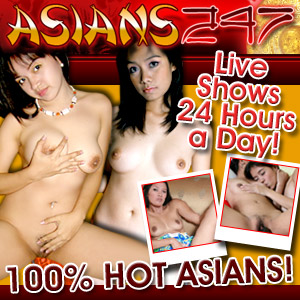 "You look so sexy you fucking slut, open that horny, old cunt for me, I'm going to fuck the shit out of you, you dirty, slutty old whore."

"Oh, Josh, I want to be your mature slut fuck, tell me I'm your whore. Tell me how you want your big, hard cock in my wet cunt, tell me, tell me how you're going to fuck me, Josh, I want your young cock to fill me full of cum."

This was a side of Gail that I had never seen. How long had their relationship been going on? She obviously loved to play the old slut to his young stud. I was both shocked and incredibly turned on by this display and I released my cock from the confines of my pants. My erection was incredibly hard and I stoked it slowly.

"Turn around and get on your hands and knees, you horny slag and show me your ass," Josh said as he removed his shirt.

"Yes, I will, I will but show me your cock first, I want to see it."

"You'll see it and you'll feel it in your mouth and old pussy. I'm going to fuck you and you're not going to want me to stop, now turn around like I told you to you dirty slut."

"Yes, Josh, I will, just fuck me like the whore I am," and she turned and presented her ass to him.

Josh walked over to Gail and roughly mauled her ass then gave her two hard spanks on each cheek and said, "When I tell you to do something, you do it! You'll see my cock when I'm good and ready. From now on you call me sir, is that clear you cheap, slutty whore?" and he spanked her again.

"Oh yes, Sir, I'm sorry, I just love your cock inside me so much and I need it bad, I sorry, Sir."

He didn't respond, he spread her pussy lips and asked, "How many times has this old cunt had a cock it? He rammed two fingers in and finger-fucked her with force."